"COMPASSION FATIGUE"
was NEVER the way to live!
Our Broken Health Care System is not your fault!
You are the HEALERS who were never given
the instruction manuals.
"YOU ARE ALWAYS TAKING 
CARE OF OTHERS" 
…yet never yourself, right?
Those days are now over!
Daily its a new virus,vaccine, ICD code, insurance issue or a bully boss?
That's gonna end right now!
Healthcare workers exhausted, Jobs on furlough or gone altogether
Maybe you want to change careers. Many have zero money to pay for coaching right now!
That is exactly WHY I created this for you!
This is YOUR CHANCE to FINALLY get it all together, but WHAT to do?
You are seriously looking at your future wondering
"Will I make it!"
Why YES you will!
You called this energetically into your life because your vibration
was finally a match!
Financially, physically and mentally.
Hold on because your life is about to skyrocket!
You see daily the INJUSTICES in healthcare. You see your family and loved ones suffering.
GOVERNMENT and big pharma in chaos 
Our world has "SHIFTED" and you must "LEAP" to catch up or be left in the OUTDATED Realities!
Overwhelmed, understaffed and underpaid days are history!
You are seen, appreciated
and paid well.
You live life on
more HOLISTIC terms.
You never again are told "we have no one else but you" to see patients!
 You listened to your inner intuition screaming "NOW I am ready!" 
You Must finally address that constant, nagging anxiety
that has been BUBBLING up to BOILING point!
You've dealt with pain, addictions and death for others, but you ignored your own
and it SHOWS UP in your life. We will rid that OLD programming FAST!
How about actually BEING PRESENT for yourself, family and patients as a
whole, fully Integrated Healer? It's time to embody being a Healer.
The world needs Healed Healers. The wounded healer no longer can go forward.
You want the short version cliff notes? That's why WE ARE HERE! Welcome to your tribe!
Now you get home before dark with NO paperwork to do!
You make your own schedule, no forced "on call"
No more exhaustion and you sleep peacefully ALL night.
You now have lot's of Breathing room from taking care of others.
You're healthy and fit, LOVING your work AND
FINALLY SETTING UP FINANCIALLY!
You can feel every cell of your body saying "Just Get Me There!"
You're tired of the BS out there promising this quick fix or that…this RN too!
Others Make Life Decisions based on what YOU tell them… You had better be on point, RIGHT?
I get you… I see you…I understand you… I was you!
OK,  I'm Listening, Bring it on…
"COMPASSION FATIGUE" was NOT a way to live!
Working with broken outdated systems that Just don't work!
So began the TEN year journey of what I am about to share with you…Let me guide you on How to THRIVE in this whacked out broken healthcare system that is churning out more depressed, sick, oftentimes addicted Caregivers than ever before.
Just STOP searching loves, I've got you covered, Let's BEGIN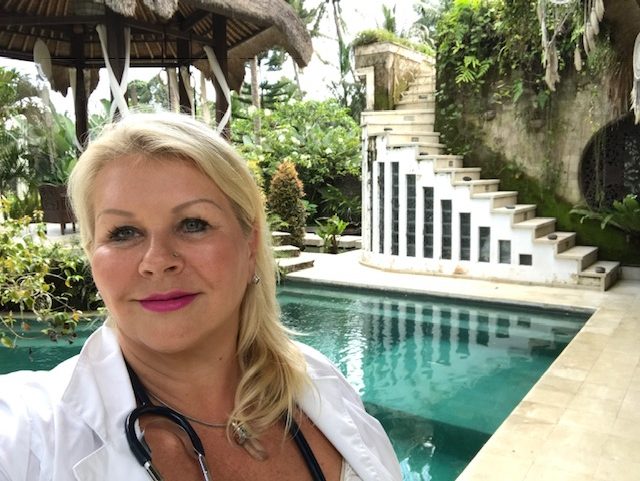 Why Listen to me?
Caregiving almost killed me! I was starting IV's on fellow nurses
"during their working hours"
Case managing over 100 other nurses who were overseeing home health patients as well.
Doing IVIG infusions and Oasis charting daily while also dealing
with family addictions, my own co-depenedency and how to function in a world that  felt like it had spun out of control. 
I saw healthcare professionals going home and numbing out with drugs,
alcohol and food just to block out the pain of trying to cope with it all. I
knew I had to BE a part of the change!

I now literally jump out of bed and cannot wait to start my day! 
I HAVE PURPOSE. I make MORE MONEY. I help people change their lives FAST!  Life makes sense again! Let's QUICKLY cover all of the hidden GEMS that have been calling out to you "SEE ME, HEAR ME, HEAL ME!
Your Healing begins NOW 
Our Courageous Caregiver Experts.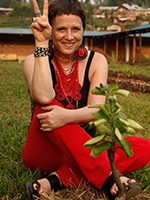 Eve Ensler
Tony Award winning playwright,
performer, activist and Cancer survivor
Bio
Inner Worlds Outer Manifestations; Looking at our world and how Cancer is being seen as a Trauma of not listening to Mother Nature. 
Eve Ensler is the Tony Award-winning playwright, activist and author of the Obie Award-winning theatrical phenomenon The Vagina Monologues, published in over 48 languages, performed in over 140 countries. Her plays include Lemonade, Extraordinary Measures, Necessary Targets, OPC, The Good Body, Emotional Creature and Fruit Trilogy. She starred in her one-woman play, In the Body of the World, adapted from her memoir. Her most recent book, The Apology, has been called "transfixing," "revelatory" and "cathartic." Her writings appear regularly in The Guardian and TIME Magazine.
 Ensler is the founder of V-Day, a global activist movement which, over the course of more than two decades, has raised over 100 million dollars to end violence against all women and girls — cisgender, transgender and gender non-conforming. She is also the founder of One Billion Rising, the largest global mass action to end gender-based violence in over 200 countries. 
Ensler is a cofounder of the City of Joy, a revolutionary center for women survivors of violence in the DRC, along with Christine Schuler Deschyrver and Dr. Denis Mukwege, all of whom appeared in the documentary film City of Joy, released globally as a Netflix Original in 2019. Ensler has been named one of Newsweek's "150 Women Who Changed the World" and The Guardian's "100 Most Influential Women."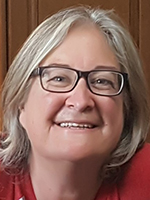 Margo Doll
Gerson Cancer Institute, drugless practitioners and oils
Bio
Margo Doll, CNC, CCI, CRTS, LSH
Margo Doll is a board-certified Nutritional Consultant.  She became the founder of Clean Living Organics in 2003 to provide a forum of awareness about nutritional and environmental issues because they were of great concern to her.  She still enjoys educating people on the importance of a holistic lifestyle through public seminars, interviews, and workshops.
As well as being a certified Gerson Therapy home instructor for implementing the Gerson Therapy protocol, Margo is also an instructor with the Center for Aromatherapy Research and Education (CARE), specializing in Emotional Release using essential oils.
 Her great passion is helping others discover the joy and whole-heartedness that comes through emotional freedom and spiritual healing.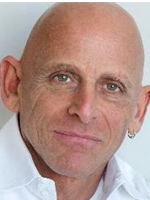 Mark Matousek
Bestselling author/Co author with Ram Dass speaker and activist for women
Bio
Boundaries, Sex Abuse and Trauma coming up in these modern times of crisis and how  suppression spreads the "viral mindset" 
Mark was co-editor on Still Here, by Ram Dass, and published his second memoir in 2000, The Boy He Left Behind: A Man's Search for His Lost Father (Los Angeles Times Discovery Book). 2008 brought When You're Falling, Dive: Lessons in the Art of Living (Bloomsbury) and two years later, Ethical Wisdom: The Search for a Moral Life, (Doubleday), described by Daniel Goleman as a "a riveting, fun, and insightful tour of life's meaning and purpose, essential reading for anyone drawn to the query, "How ought we to live?" He had two books published in 2017, Writing To Awaken: A Journey of Truth, Transformation, and Self-Discovery (July 2017) and Mother of the Unseen World (September 2017).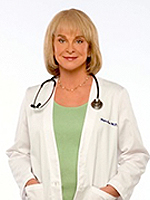 Dr. Hyla Cass
Integrative Psychiatry
and Addiction
Bio
Nationally acclaimed innovator and expert in the fields of integrative medicine, psychiatry and addiction recovery. Dr. Cass helps individuals to take charge of their health. One area of expertise is helping individuals to withdraw from both psychiatric medication and substances of abuse with the aid of natural supplements.
A native of Toronto, she graduated from the University of Toronto School of Medicine, interned at Los Angeles County-USC Medical Center, and completed a psychiatric residency at Cedars-Sinai Medical Center/UCLA. She is a Diplomate of the American Board of Psychiatry and Neurology (ABPN), and of the American Board of Integrative Holistic Medicine (ABIHM). She is a neurologist and a psychiatrist. A double whammy.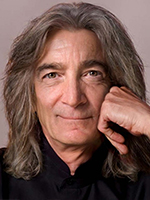 Dr. Terry Gordon
Cardiologist of Wayne Dyer called "The Wounded Healer"
Bio
As a world–renowned cardiologist and health activist who has dealt with life and death on a daily basis, Dr. Terry A. Gordon understands that life can change in the blink of an eye. After a tragic accident which left his son paralized, he went deep into a spiritual awakening. He is referred to as "The Wounded Healer" and has worked closely with Dr. Wayne Dyer and was his very close friend as well as his cardiologist. 
One of his missions in life was saving the lives of our most precious resource, our children. After the tragic death of Josh Miller, a 15 year old football player at Barberton High School, Dr. Gordon, helped to raise the funds to place automated external defibrillators (AEDs) in every junior and high school in his community. For his efforts, the American Heart Association named him their National Physician of the Year 2002.
Dr. Gordon spearheaded an initiative in Ohio to place Automated External Defibrillators (AEDs) in every school.  He is currently spearheading a national campaign called The Josh Miller Hearts Act, a bill to place an AED in every school in the U.S.
Now retired from Cardiology, Terry's purpose is to continue serving, sharing his pathway to what we all desire, Peace, Shalom, and Salaam.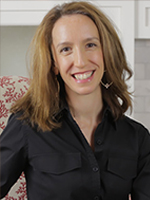 Dr. Jessica Drummond
Integrative Women's
Health Founder
Bio
Jessica Drummond, MPT, CCN, CHC, the Founder and CEO of the  Integrative Womens Health Institute is passionate about caring for and empowering women who struggle with women's and pelvic health conditions such as endometriosis. She is equally passionate about educating and supporting clinicians in confidently and safely using integrative tools to transform women's and pelvic healthcare.
Dr. Drummond teaches healthcare practicioners how to successfully open their own business in a more holistic manner with integrative medicine. 
Having over a decade of experience as a women's and pelvic physical therapist plus owning a private women's health clinical nutrition and coaching practice, gives her a unique perspective on the integrative, conservative options for pelvic pain management.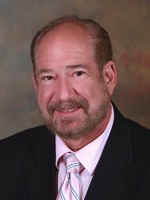 Dr. Phillip Milgrim
OB/GYN, Addiction re-entry
in healthcare, Rape and NAD
Bio
Board Certified OB/GYN at Scripps, Medical Director, International Doctors with addictions and Nurses re-entry program, Director of Rape Crisis Center and NAD Therapy  
Dr. Milgram is the Clinical Director at Present Moments Recovery (where he often facilitates NAD Detoxifications) and works closely with the newly sober individual in a caring way to help instill the hope and excitement that recovery can bring.
Dr. Milgram also has three degrees in counseling from UCSD; in Counseling and Interpersonal Communication and is a Alcohol and Drug Counselor and Advanced Intervention specialist.
Dr. Milgram served as a Clinical Instructor and Assistant Clinical Professor at the UCSD School of Medicine, Department of Reproductive Medicine.
Alexi Panos
Bridge Experience &
Extreme Leadership
Bio
Modern day philosopher, Writer, Artist, Humanitarian and all around bad-ass nerd on a mission to make personal development mainstream!
she co-created a deep dive program called  "The Bridge Method" and is making waves all over the world for her revolutionary new take on radical self-development.  In 2005, Alexi Panos cofounded the non-profit organization E.P.I.C. (Everyday People Initiating Change) which brings safe, clean drinking water to those in need in parts of the developing world. Named as one of Origin Magazine's Top 100 Creatives Changing the World, winner of Elixir Magazine's Millennial Mentor Award, and dubbed one of "11 Noteworthy Millennials"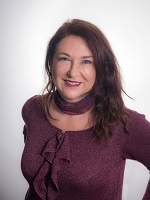 Dr. Veerle Van Tricht
Doctors without Borders,
Surgeon who speaks with Angels
Bio
Medical Mojo, Holistic Life Coach, Author of My Surgeon Talks to Angels. Dr V was a volunteer doctor for "Doctors without Borders" and other non-profit organizations
in Africa and Australia performing surgery in rural villages between 1993 and 2006.
Dr. Veerle Van Tricht is a highly specialised eye surgeon who has spent most of her professional life working to restore vision. However she has a vision of a different kind. Born into a cold Flemish family, Veerle knew at an early age that she had a connection with Angels and the spirit world. As a young child she naturally astral travelled to other dimensions with her Angels, never knowing this was special or unique.
She turned away from any spiritual connection when her mother locked her up in a Catholic Convent school at age 13.  Appalled by the cruelty of the nuns there, she decided to study medicine to make sense of life.
As she started to work as a doctor in terminal wards she noticed Angels and Spirits around patients who were about to die. 
It is not the same world as it was when you were taught how to care for others and self.. The guidebooks have yet to be written. The Healthcare/Workforce process of which you are an integral part, is one that is in process eternally and you are amongst the forerunners of a new paradigm who will set the precedents upon which the ground rules will be based..
The Courageous Caregiver
A STEP BY STEP MANUAL FOR YOUR NEW HEALTHY REALITY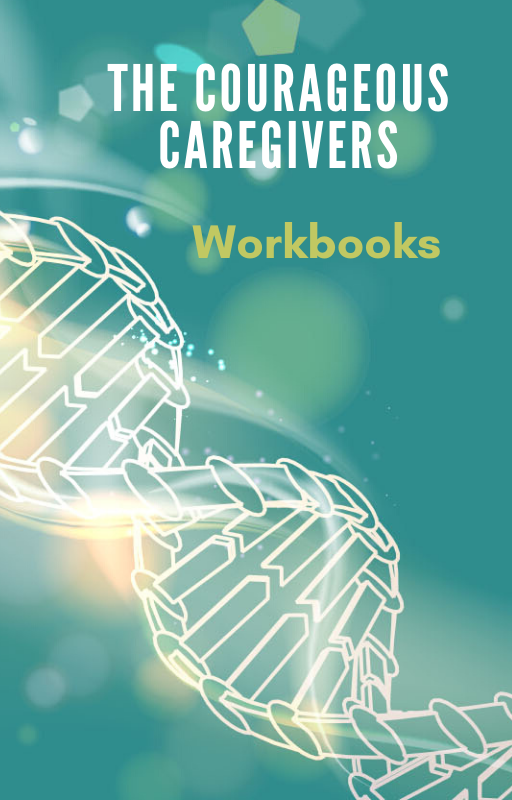 Immediate access to membership area
immediate access! Downloadable DEEP DIVE Workbook for each EXPERT ON TOPIC. PDF's, Videos and downloads
BONUS: mp3 downloads listen while on the go
PRIVATE Zoom meetings each month (sometimes TWO Zoom calls) with experts having monthly Deep Dive trainings.
MP3 AUDIO
Audio versions of each expert so you can listen while driving, working out or just "on the go" doing errands. MP3 for people who simply just don't have the time to consume this while sitting at a computer
Private Discussions
We will also have monthly deep dive interactive discussions with guests who take us further on the journey as well as those who desire to create their own business either online or brick and mortar.
This is a PERFECT fit for you if you are READY to take control of your own life. The government is NOT going to save you. You will learn, You will EMBODY and you will show the way.
This is a perfect fit if you have long seen the downward spiral of Health around the world with Covid 19, Flu's, Obesity, diabetes and Cancer and just KNOW you are not being told the truth about everything!
This is for you if are ready to live a Bodacious, Juicy and Fulfilling life! If you dream about looking on the outside like you know you can feel on the inside. Fit, Fabulous and sexy at any age.
This is a perfect fit for you if you are an empath and find yourself in Codependent relationships trying to save others usually putting yourself last. Those days will be forever gone. We care, we do not carry.
This is a great fit if you want to open your own business in health and wellness. You will be given tools and resources. A great fit if you are in Real Estate, A Teacher, Healthcare professional, Speaker, Coach, PT/OT/MSW/Caregiver.
This is a GREAT fit for you If others DEPEND on you to guide them in making life-changing FINANCIAL, REAL ESTATE or health decisions and your advice MUST be accurate!
No more waiting, your life needs you NOW
This is NOT a fit for you if you just collect courses and do not actually do them.
NOT a fit if you're just looking for someone to complain to, you can do that for free with someone else.
This is NOT a good fit if you are defensive or not willing to take a deep look within.
NOT for you if you're a negative person and a chronic skeptic who makes excuses vs. looks at your own behaviour while blaming everyone else for your problems.
-The Courageous Caregiver ~
THE HEALER'S JOURNEY


Here's A Recap….
9 Experts Interviews. Over 10 hours of Exactly How they did it. ($497)
Workbook on each experts subject with fillable notes  ($197 Value)
Mp3 audio on each expert to listen to on your own time ($97)
Private Zoom calls monthly with surprise experts to guide and help level up
And of course world-wide networking ($priceless)
Total Value: $791 But today, you're getting all of this…
For Only $47
Get Instant Access, When You Enroll Today
Your privacy will be honored.
We do NOT sell our information and we hate SPAM even more than you do!
You have my word… and my privacy policy
Frequently Asked Questions
I have no time, I am completely overwhelmed already, i cannot do ONE more thing, One more course, Listen to ONE more person.
Yes, I totally understand. Look, you have read this far, so that tells you that you can download and listen while working out, driving to work or to the store or while making dinner. This is really a way to get two things handled at the same time and will help give you a sense of satisfaction that you are FINALLY making time for YOU! You deserve it. NOW is the time to start taking care of you. You can listen while you are handling other things if that is the only time you have at the moment. I believe in you.. You've got this. 
What if I mess this up?
you cannot mess it up. It's a expert interview that comes with a workbook alongside for every question that comes up and methods to overcome it.
I am not a doctor or nurse, I am in a different business, so it's not for me.
You do not have to be a Doctor or a Nurse. Do you care for others and leave yourself last? Are you a caregiver for family, kids, friends, co-workers? Do you feel a responsibility to help others, and usually at your own expense? 
Are you finding yourself in co-dependent relationships? If you care for others and usually are helping others, many times there is just no time left for you….am I right?
Maybe you are just stuck and need some direction? There is SO much content and many aspects of multiple discussions. I am sure you are going to resonate with many of the topics and then go even further with the workbook (when you're ready) .. there is no rush.. go at your own pace.
I don't have a computer, I can't do this.
You do not need a computer. You can use your cell phone. This course will be formatted to your cell phone and you can plug into your car while driving and listen as well. Sync to bluetooth or use any internet cafe or Coffee Shop. I have thought of everything. Don't worry, Nothing can stop you now 🙂 
I want to believe, but I got hustled on another course and the instructor was a complete BS artist.
Yes, that sometimes happens. It has happened to me also! I was furious. I think if you simply look at how much info I am giving to you for such a tiny price, you will see that my heart is really into the message. I suffered so much as well in my life and my heartfelt goal is to help others. We need to BE a part of the change and in order to do that, WE need to learn how. 
The price is super low to ensure everyone can get the help and support they need. I have spent YEARS creating this. Trust me, for the information in this course, people would pay 100X times the amount and more; and they do.  I will be continually adding to this course with more content and you will be in the loop at all times during the process. Together we can make a difference.